Subterranean Press • eBook • January 2015
Excerpt
Forsaken
Being Alpha of the North American Pack is like being a small-town sheriff — nobody wants the job, but someone's gotta do it.
For the most part, Elena Michaels likes it just fine, even if it means dealing with arrogant foreign werewolves who are convinced that a woman isn't up to the job.
That she could handle. What she never expected was a deadly threat to her eight-year-old twins. That her little girl could go missing in the night.
The enemy thought he was dealing with a hysterical mother.
Mother, yes. Hysterical, no.
Elena was Alpha for a reason. And nothing would stop her from getting her child back.
********************************************************************************
Forsaken is a novella from Subterranean Press and will include 4 colour interior illustrations by Xaviere Daumarie (my graphic artist for "Brazen" and much more). It will be released in two formats: 1000 leather-bound signed & numbered hardcovers (with an additional two illustrations), plus unsigned cloth-bound hardcovers (also a limited run to be determined, but not less than 5000 copies)
Please note that this is a 200+ page novella, not a full-length novel. The eBook does not contain the artwork.
The cover at the left is the trade version with Kate. Below is the limited version, which features Logan.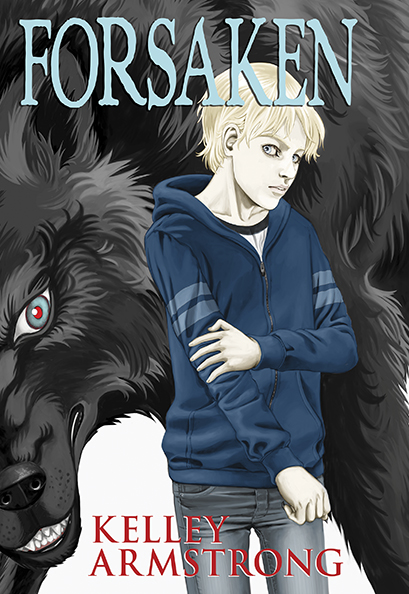 Purchase
Other Editions
Audiobook
June 2015
Subterranean Press
PURCHASE:
Hardcover
January 2015
Subterranean Press
ISBN: 1596066911
PURCHASE: